With Hole in The Rock Cruise and Waitangi Treaty Grounds Full-Day Tour from Auckland
Take one of New Zealand's best Day Trips rom Auckland; our ultimate 3-hour journey of discovery from Auckland on our Auckland Day Trip to one of the most spectacular parts of New Zealand, the Bay of Islands. Our route offers breathtakingly ever-changing scenery from vast landscapes, rugged mountain ranges and rain forests, clear blue ocean seas, deep gorges and hills and spectacular views of the outstanding natural beauty.
Discover the Bay o Islands Attractions including the stunning marine playground and scenic beauty of the region during your 4-hour Bay of Island Cruise as you make your way through the pristine islands towards the Cape Brett Peninsula and its historic lighthouse and (conditions permitting) through the majestic Hole in the Rock. Marvel at the bottlenose dolphins and a host of other marine and wildlife en route in the hands of your knowledgeable skipper.
Enjoy a 3-hour inspiring and cultural experience at the birthplace of New Zealand on our Waitangi Treaty Grounds Tour. Enjoy an informative tour with your local Maori guide; a high-energy Maori cultural performance; additionally, ample time to explore Waitangi's heritage buildings, such as the Waitangi Treaty House (home to the first British resident) and Te Whare Runanga (Carved Meeting House). Watch live demonstrations in the Carving Studio, take photos beside the world's largest ceremonial war canoe. Visit the Museum of Waitangi which holds a stunning collection of taonga (treasured objects) that bring to life the history of Waitangi and the Treaty of Waitangi, the founding document of New Zealand.
Our amazing Bay of Islands Tour, travelling in one of our air-conditioned Mercedes-Benz vehicles, takes place over 12 ½ hours with the insight of one of our highly knowledgeable local tour guides. You cannot negate the 3-hours road journey to this part of New Zealand but it truly will be a day to remember. No trip to New Zealand's North Island is complete without a visit to 'the spectacular Bay of Islands Region'. Bring your hat, sunscreen, sunglasses, jacket or warm layers and a camera.
Our Bay of Islands Day Trip From Auckland includes:
Waitangi Treaty House Guided Tour and Tickets and its Grounds
Hole in The Rock Tickets with 4-hour cruise to Cape Brett and the lighthouse
Journey through the world-famous "Hole in The Rock" (conditions permitting)
Be captivated as you search for the bluenose dolphins across the Bay
Fully guided tour of the Waitangi Treaty House and Grounds
Immerse yourself in the Maori Cultural Performance
Our Small Group Bay of Islands Day Trip From Auckland gives that personal and intimate experience
Highly knowledgeable local guide
Stop en route for spectacular photos
Pick Up and Drop off to your accommodation in Auckland CBD or the Sky Tower
Book our Bay of Islands Tour here.
Departures: --Free pick up and drop off from the Sky Tower at 6:15 am or other downtown CBD locations. Tour leaves Auckland at 6:15 am (pickups in the preceding 15 minutes-returns approx 7:15 pm).
Price: 
Adult                               375.00
Youth (8-15 years)   230.00
Child (4-7 years)       159.00
Infant (0-3 years)       95.00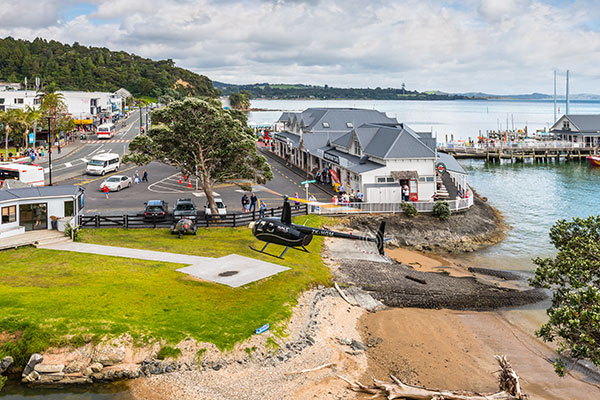 Searching Availability...